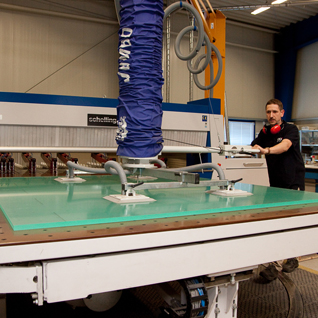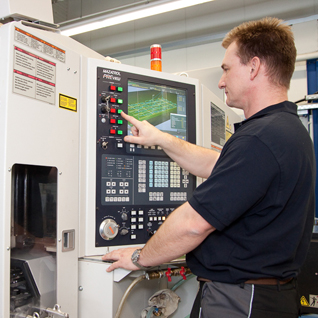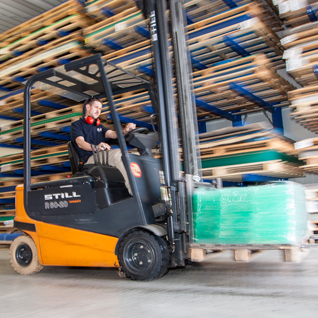 axxo stands for innovation
Excerpt from our machinery & technical features
CNC controlled panel sizing machine Schelling with rotating air table
Several circular table saws with cooling system
Laser processing
Two laser cutting systems with up to 1500 Watt power
One laser cutting and engraving system
Milling Portal
Milling machine (3050 x 2050 mm working surface)
Machining centre (800 x 500 mm working surface)
Edge processing
Several edge processing machines for tension-free polishing of edges of acrylic and Plexiglas sheets
Several facet milling machines for frosted or polished edges
Several polishing machines for high-gloss polishing
Screen and digital printing
Screen printing machine Thieme with automated sheet cleaning (1400 x 1000 mm printing format)
Digital printing machine for direct printing on acrylic and Plexiglas
Thermoforming
Several bending machines to thermoform sheets of acrylic and Plexiglas or other materials e.g. PET, PVC, SAN
Several ovens for tempering and thermoforming acrylic and Plexiglas sheets
Heat laminating
Plant for seamless heat lamination of acrylic and Plexiglas sheet
Acrylic glass is our passion
With our customers' satisfaction in mind we are permanently trying to improve the quality and efficiency of our production processes.
However, with traditional technologies there is a limit to what we can do, so that we have to become developers ourselves.
Therefore, in recent years, we have often integrated technologies from related industries into our production processes, we have further developed well-known procedures, or adapted them to new material properties.