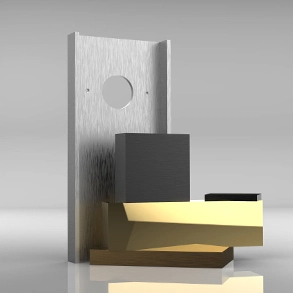 Solid, heavy and powerful – there is no other material that embodies stability and timelessness like metal. Besides processing other materials, we use metal to make bases and applications for your acrylic products.
Individual lettering and 3D letters

Letterings with metal surfaces

Acrylic and plexiglass award "pylon V2"

Tombstone "Trigon"

Unique aluminium award

Tombstone "Daimler"

Tombstone "ibc"

Tombstone "Highrise One"

Tombstone "The Squaire"

Award "Hengst Innovation"

Financial Tombstone "rwi4"

Financial Tombstone "Projekt Zukunft"

Tombstone "Social Care Fund III"

Financial Tombstone "Prime four"